Welcome to Magisragis Ragdolls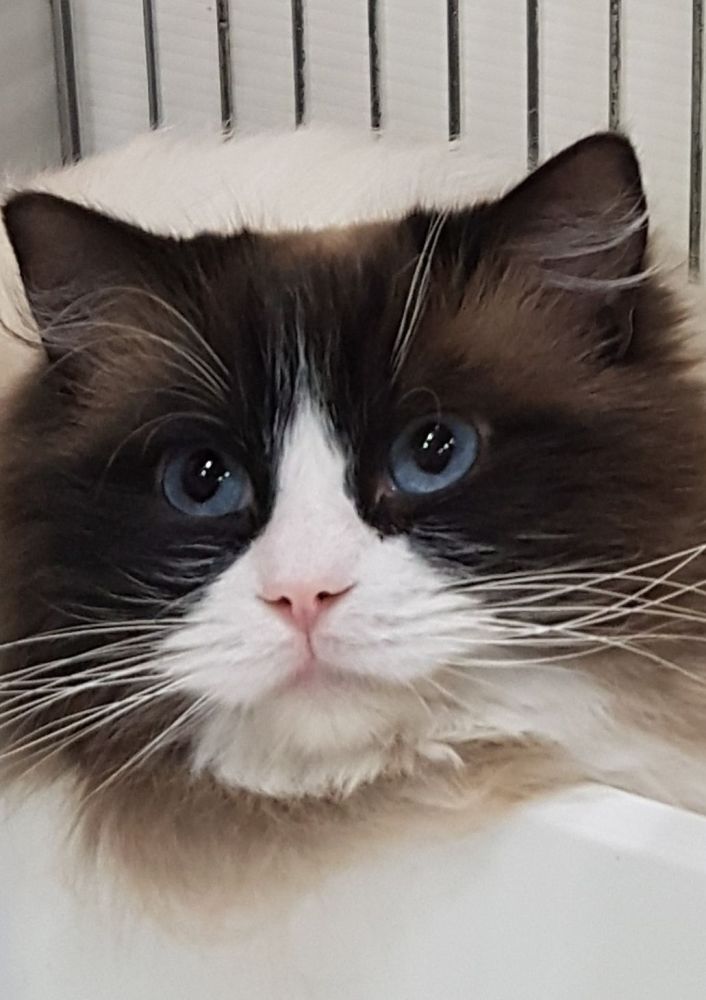 Imperial Grand Champion Magisragis Piggy Malone - Cuthbert
The British Ragdoll Cat Club 'Ragdoll of the Year 2017'
I HAVE NO KITTENS AVAILABLE AT THIS TIME AND I DO NOT KEEP A WAITING LIST.
Kittens sometimes available to loving, permanent, indoor homes only.
Breeding for type and temperament from both traditional and non traditional lines.
All breeding cats tested for the known Ragdoll HCM gene via a DNA sequencing test procedure to ensure the greatest accuracy in test results. All cats registered for breeding by myself will be DNA tested for the known Ragdoll HCM gene irrespective of their parents status. Any cat DNA tested has been microchipped and the sample taken by a veterinary surgeon to maintain the highest integrity. This includes testing for colour.
Website Updated 31st January 2021